Our program addresses the whole-body treatment requirements for tinnitus, which includes the use of advanced techniques such as residual inhibition, nerve enhancement, and habituation.
It would be great if all you had to do was to take a pill to cure your tinnitus. It just isn't that simple. Our experience has shown that you need a whole-body program, incorporating a range of techniques; yes, it's a little more trouble, but our system provides the most powerful hearing support available. What are you waiting for? GET SERIOUS- get Dr. Grossan's Whole Person Program Today.
About The Book
Tinnitus can be devastating to the individual sufferer. However certain actions and habits are detailed in my tinnitus book that follow the guidelines of known best therapies. The tinnitus caps taken one twice a day provide the elements that support hearing and are combined for best results. I have formulated the caps in order to support hearing and brain function known to be part of the tinnitus process. I recommend a three month trial of tinnitus caps along with following the treatment plan of my tinnitus book. This plan has helped many of my tinnitus patients.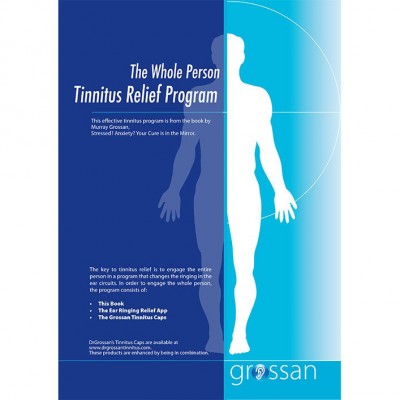 Free With Purchase of Tinnitus Caps